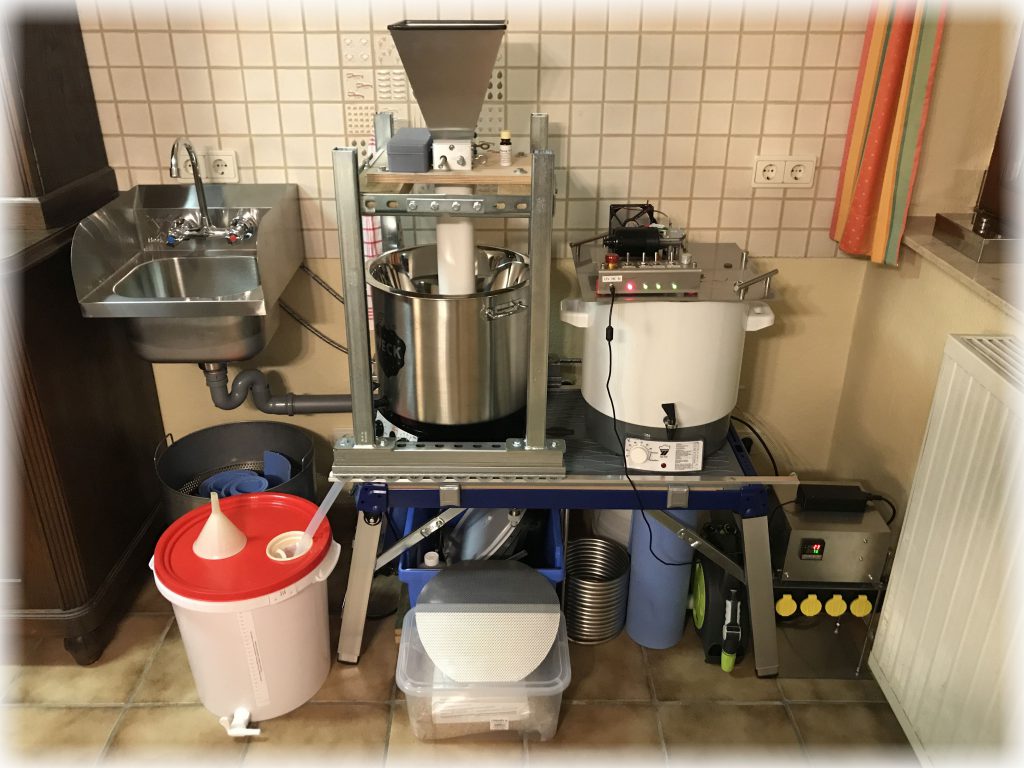 If you are considering building this or another hobby brewing system, you should have basic crafts knowledge and be reasonably familiar with the handling of metal.
All raw materials or components used in the system shown here are available either at the nearest hardware store or on the Internet. I recommend that all sheets, screws, nuts, washers, hinges, handles, etc. be made of stainless steel, because otherwise the strong steam load during brewing will cause rust in no time! Since I do not want to advertise for certain companies, the corresponding sources of supply can be requested from me using the contact form. The same naturally also applies to dimensions, materials, manufacturing steps etc.
No special machines are required for the construction of the above system, but in addition to a well-stocked workshop with the usual hand tools, the following machine tools and corresponding tools for construction should be available:
hand drill
stood drill
a set of good (!) stainless steel drills
conical countersink
screw tap
grinding machine
angle grinder
new cutting discs (due to rust on the stainless steel)
soldering station
---
WARNING:
1.) As some parts of the system (e.g. the temperature control) are operated with 220V voltage, for the sake of completeness it should be mentioned that electrical work on these parts of the system may only be carried out by a qualified specialist!
2.) Any type of replica of the brewing system presented here or individual components of it is done at your own risk!